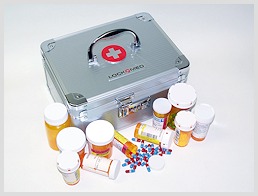 70% of prescription drug abusers over the age of 12 report that they are able to get prescription drugs from family and friends.
Safe and secure storage is a critical first step in keeping prescription drugs off the streets and reducing the ease with which they can fall into the hands of those who would abuse them.
It is important for parents and grandparents to organize and keep track of their medications:
Where do you keep yours?
Are they in a secure place?
Are they easily accessible to a teen or someone who might abuse them?
In addition, be sure to:
Check the expiration dates and be aware of the quantities.
Safely discard expired medications, and secure the rest.